3D character rigging and facial expressions
New challenge in 3D character rigging, four arms, three eyes and one tail. Inverse Kinematics and blendshapes for facial expressions.
The goal is to get a 3D character that emulates a traditional cartoon animation with toon line and hard shadows.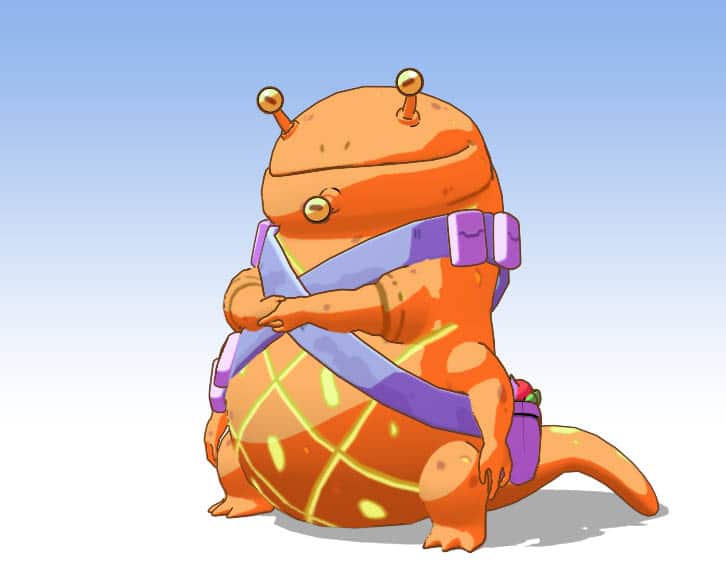 I love 3D character setup for kinda cartoon 2D shading, you don't really have the freedom of 2D animation but with the correct deformation you can get a successful animation.
Pls try to do it exagerated, many times it happens that we fall short in the pose of the target, this causes too soft facial animations that are lacking in expression, If it is a lot, we can always decrease the value a little, logically the opposite is not possible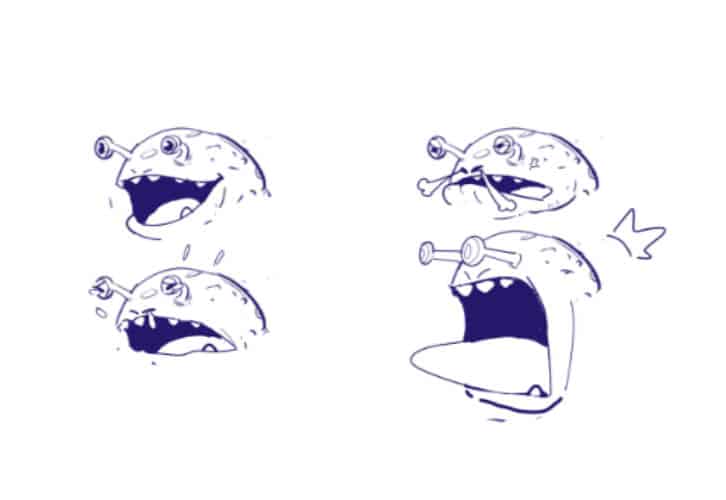 I use blendshapes for facial expressions in 3D character rigging
I really used several parts to get the expressions of this peculiar character, managed at the same time by a single control, I like challenges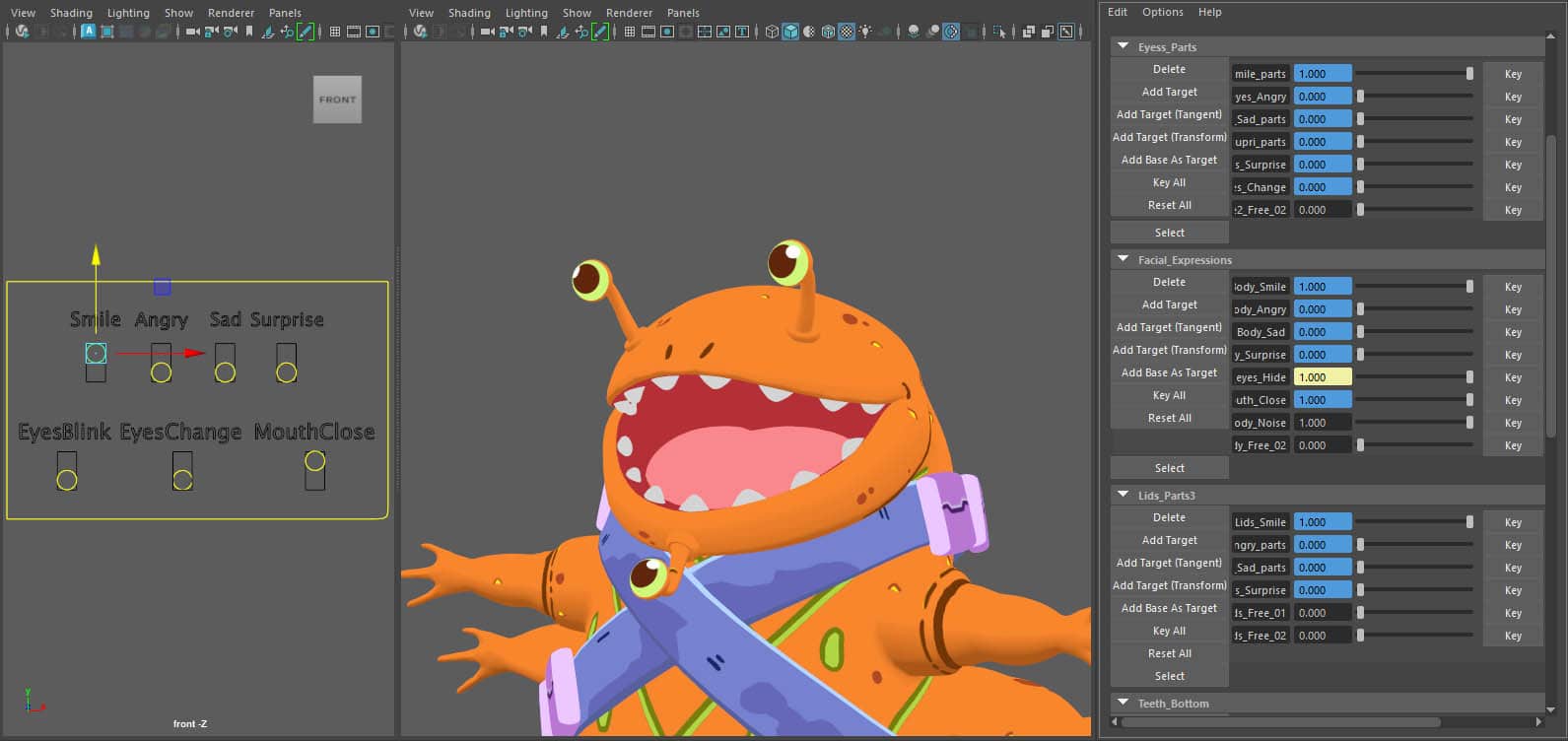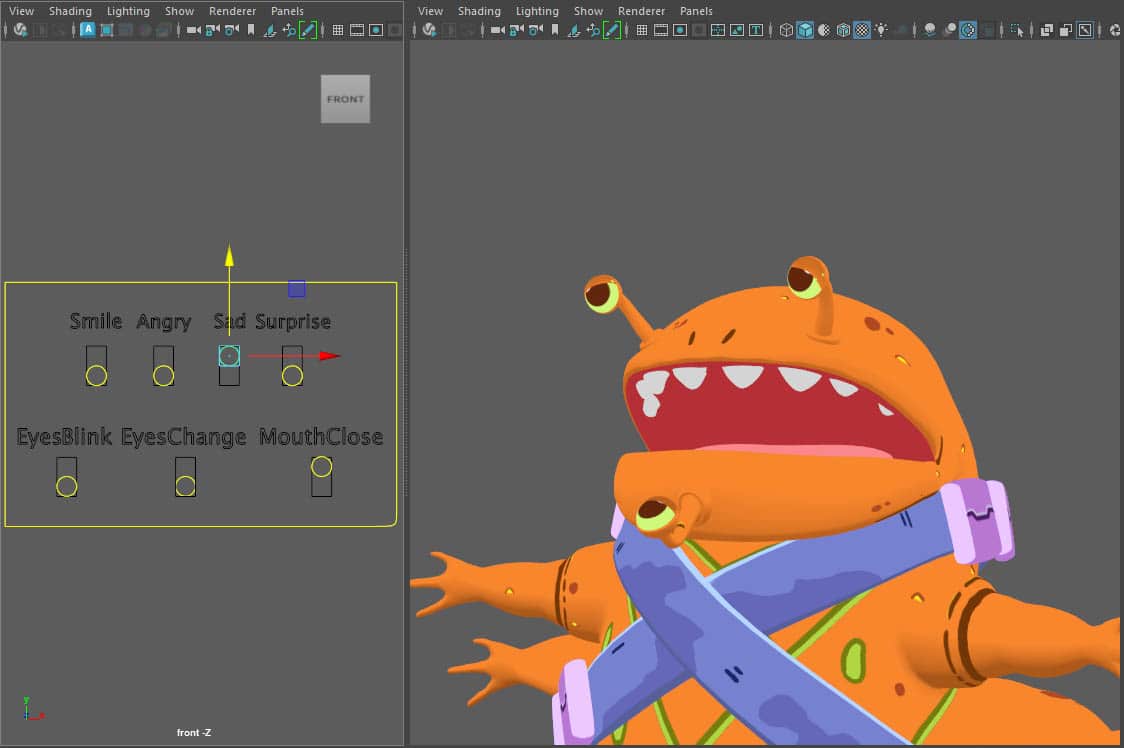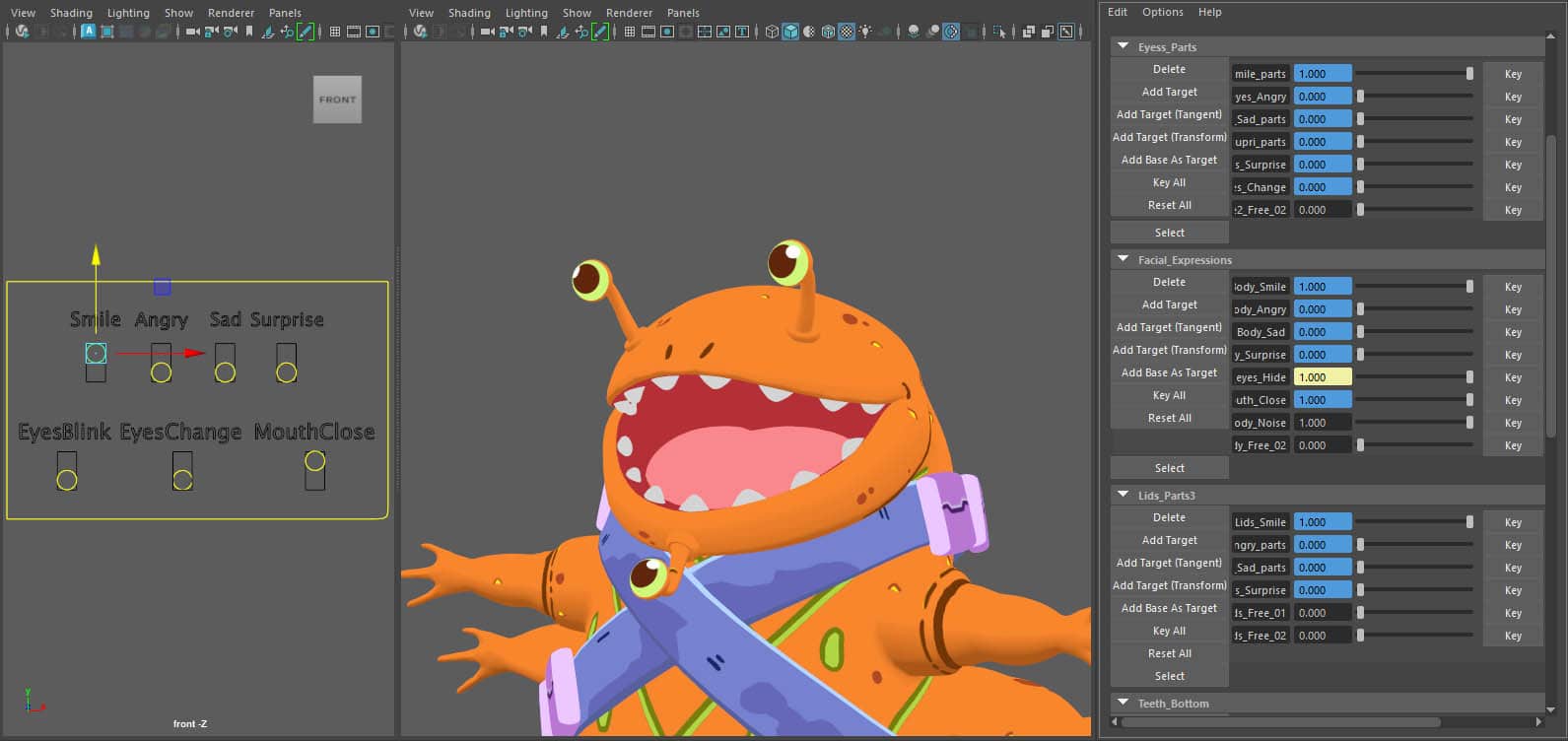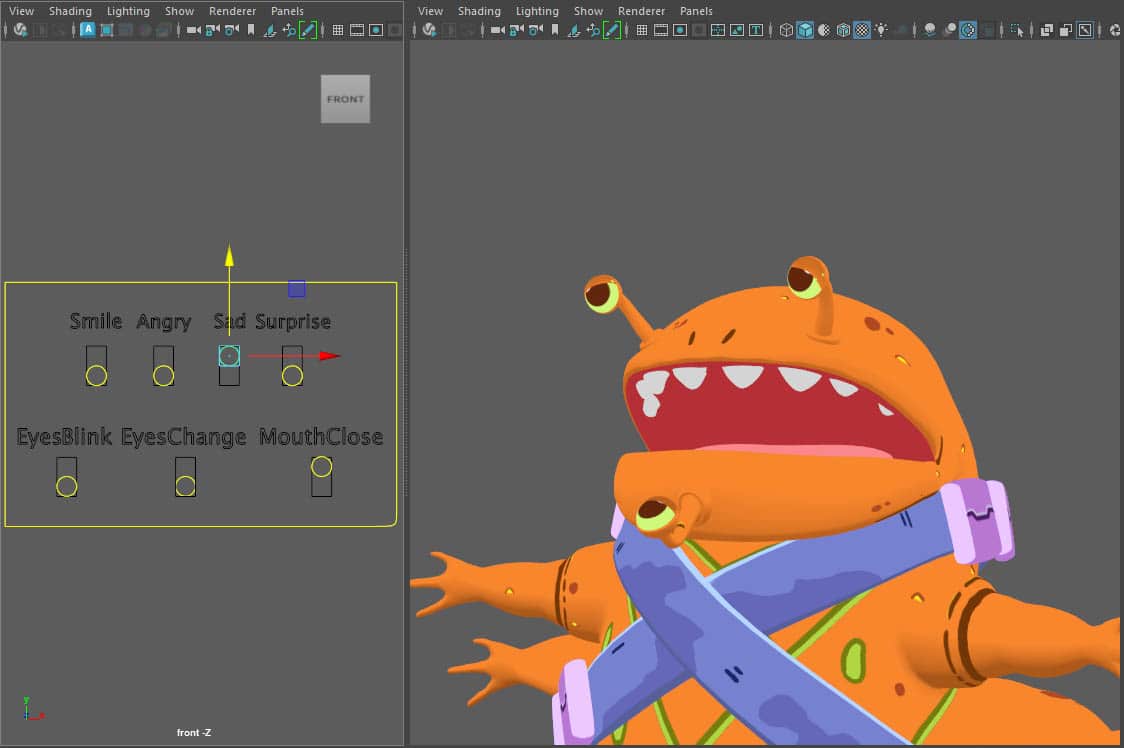 And finally the rig of the body with the controls and attributes necessary for the animation, thank goodness that it only has 3 fingers in each hand.
I'm looking forward to animating this character.
Client: Planet Repo
Soft.: Autodesk Maya